Of course, the 2020 season couldn't have possibly been typical. With the select theatrical releases and virtual cinema offerings, even famous festivals, where people first see the movies that usually get the most hype, will go virtual this year. However, this season, despite all odds, still has a lot to offer.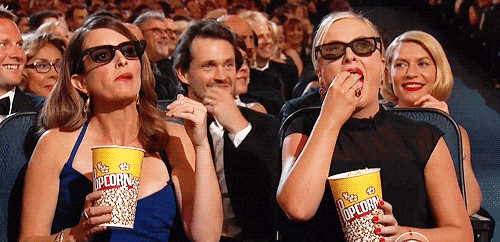 So, many interesting movies are coming out soon. Their list includes the recent offerings from such talented directors as Steven Spielberg, Christopher Nolan, Chloe Zhao, Charlie Kaufman, and others. And of course, no one can stop blockbusters. Soon, we'll be able to see "Black Widow," "Wonder Woman 1984," etc. Read on to find out more about the most exciting premieres of this season!
"The Mole Agent" (September, 1)
Maite Alberdi's newest film packs an original punch. Because of the characters, surprising buddy comedy, and an emotional affair questioning the value we see in elderly citizens, "The Mole Agent" quite hard to label, but its charm cannot be denied. Characterized by the director as "the sweetest damn spy thriller ever," this movie is a must-watch.
"Tenet" (September, 3)
The espionage epic called "Tenet," which was directed by Christopher Nolan is coming out in theaters on September 3. Robert Pattinson and John David Washington play the roles of secret agents who have to use time inversion technologies to stop a Russian oligarch (played by Kenneth Branagh) from starting World War III. "Tenet" is a must-watch as it'll be a product of the combination of Nolan's incredible talent and one of his most significant budgets yet (more than $200 million). The director himself has declared this movie the most ambitious film he's worked on so far.
"I'm Thinking of Ending Things" (September, 4)
Here we see a Charlie Kaufman's variant of a horror film, which essentially means that everything and nothing is like what you'd expect at the same time. Jessie Buckley and Jesse Plemons, who play the roles of a new couple who went on a road trip to visit their parents (played by Toni Collette and David Thewlis). The parents live in an isolated farmhouse. It's a very promising story, where Buckley's character is fighting a strong urge to end the relationship, but then a traditional horror movie setup kicks in, and her world slowly falls apart.
"Mulan" (September, 4)
This film's release was initially planned on March 27, but then the date has been changed multiple times because of the global pandemic. Filmmakers expect the viewers to find the film fresh, as they are working with a Disney Princess in a big-budget epic. This "Mulan" will go back to the roots, with a new action-packed adventure and… zero singing (can you believe?). The movie is based on an authentic Chinese folklore story and stars Liu Yifei, who plays a girl disguised as a male warrior; her main goal is to save her father. This unexpected turn for Disney with preferring fights to sentimental songs has to be checked out.
"Feels Good Man" (September, 4)
"Feels Good Man" is at its core Arthur Jones' expert examination of how, exactly, a picture of a frog became a white nationalist symbol. The film has already won a Sundance Special Jury Award. If you aren't familiar with memes, you're probably lost right now. Here's a short story: Pepe the Frog was created by cartoonist Matt Furie in 2005. He quickly became popular and went far from the author's vision for it. At first, it was all over 4chan in the form of light-hearted memes, but then for some reason, became a representation of racist and alt-right terms, and even a hate symbol. This movie implies a fascinating approach of looking at contemporary events using the language of cinematography.
"Martin Eden" (September, 11)
Documentarian from Italy Pietro Marcello, famous for his surreal and lyrical works (like "Lost and Beautiful"), has created his first fully narrative work – an exciting adaptation of Jack London's novel "Martin Eden." The filmmaker is reconsidering London's semi-autobiographical tale in an indefinite Italian history period, where a sailor (played by Luca Marinelli) is forced by a class-spanning love story to become an isolated writer. The movie earned first fans last year when shown at some festivals thanks to its vague timeline and complicated historical reference.
"Sibyl" (September, 11)
Justine Triet's two previous films ("Age of Panic" and "In Bed with Victoria") received 3 César Award nominations. The French director returns now with a brand-new film called "Sibyl." This is a curious hybrid of comedy and drama which is centered around the inner lives of women. Adèle Exarchopoulos stars in this movie, and she plays an actress who becomes the reason for an obsession for a therapist/novelist Sibyl (Virginie Efira). Sandra Hüller and Gaspard Ulliel complete the fantastic cast. The film, which premiered in 2019 at the Cannes Film Festival, received somewhat mixed reviews, so it's a good idea to watch it and form an opinion of your own.